︎︎︎︎︎︎︎︎︎︎︎︎︎︎︎

Spring Gateway
China
Reflection
Performance
︎︎︎︎︎︎︎︎︎︎︎︎︎︎︎

Design development - Constructed


Studio: Martha Schwartz Partners
Copywright: Martha Schwwartz Partners


Engineer: Atelier One




Client: Shede Wine Co Ltd




Design Year 2017




Completion 2019




Studio: Martha Schwartz, Markus Jatsch, Cristina Morbi




Project Manager: Eike Selby, Xinli Du, Matthew Short




Gateway Designer: Cristina Morbi




Photographer: Art Network
︎︎︎︎︎︎︎︎︎︎︎︎︎︎︎︎︎︎


The design for Tuopain Winery Gateway takes inspiration from the structure of a waterfall.
The Baijiu wine produced by Tuopai winery has in essence in water: in this area of Chengdou a spring was discovered and allows the production of the most traditional Chinese wine. From the legend, to nowadays, water is the key element of the production. The Spring Gateway, with a cantilever structure, is support by cascade inspired columns. It allows the collection of the heavy rainwater of Chengdu province into the column, which is then directed to a central water channel, inspired by the Qing dynasty design. The terrine of the wine is reused to break and direct the water in a dynamic landscape.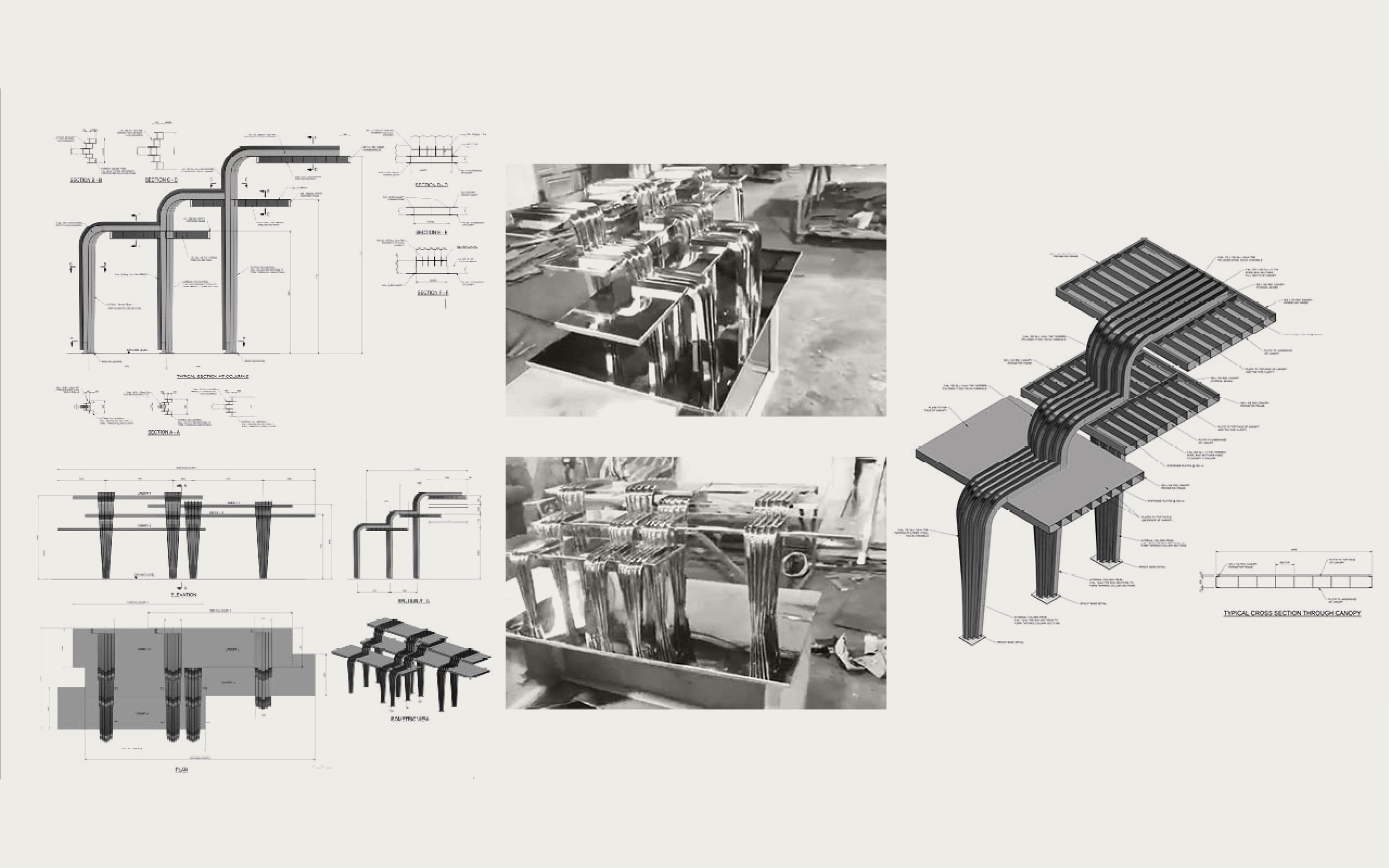 Design of threshold in China. The legendary springs of Suining - Tuopai Winery - inspired the eleven cantilever columns of the Gateway design for Martha Schwartz Partners. The water column channel rainwater creating an incredible performance of natural unpredictability.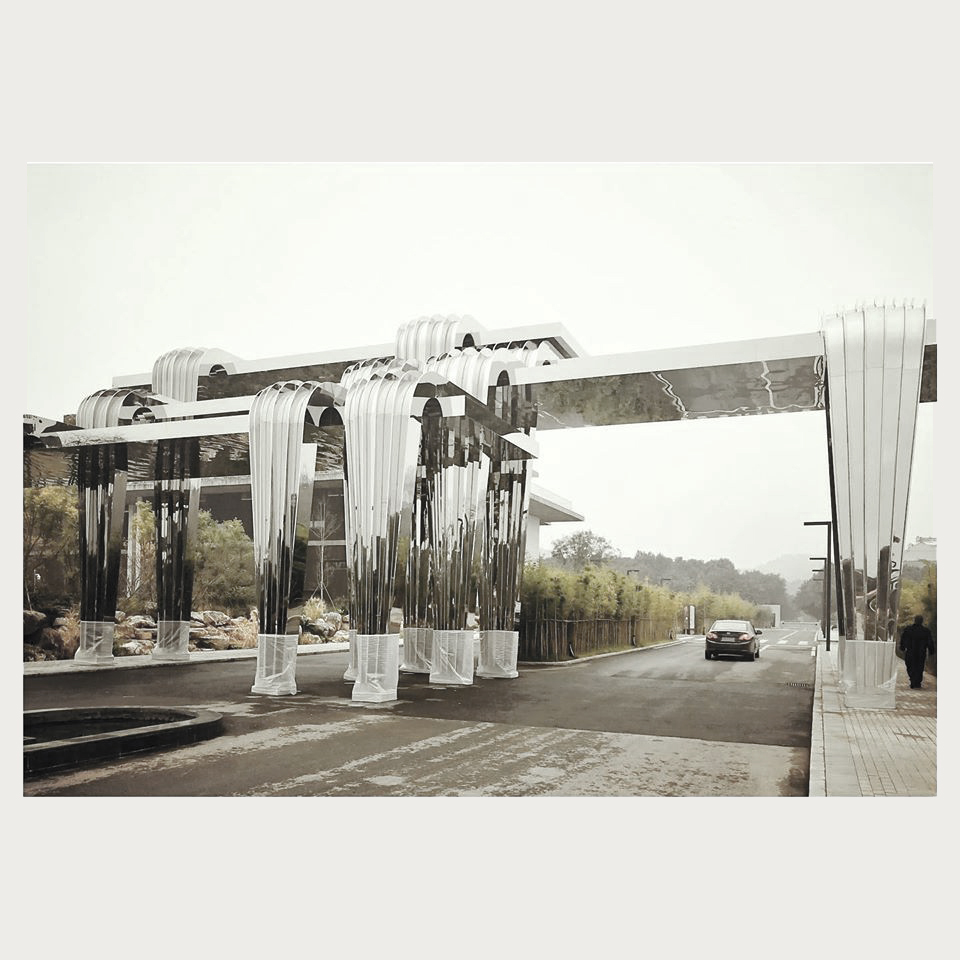 Construction Pictures on Shede Winery Tuopai Site, 2019