---
︎January 2021
---
---
Woolwich Print Art Festival - Selected Artist
Extremely pleased to be part of 2021 Woolwich Art Festival Showcasing the best in international contemporary printmaking & formulating new approaches to contemporary print with over 500 artists & specialist galleries at Londons latest landmark creative destination. A collaboration with Kristina Chan.
...
Read More
---
︎January 2021
---
Arcana Nature Artifice

We have been excited to work with the Philosoper Emanuele Coccia for the set of Major Arcana Nature-Artifice. The arcana set interwave the meaning of the traditional Visconti-Sforza arcana set, designed by Brembo Cicognara in 1451. Each Major Arcana has been translated in a symblolic glossary of design issues on the theme of Nature and Artifice, for the 2021 interdisciplinary Workshop of Politecnico di Milano, Lead by Professor Giovanna Piccinno, Elisa Cattaneo and Emanuele Coccia.
As in the dadaist game of Cadavre exquis, we created for each issue a card, allusion and symbolic meaning are translatedwith mixed media. They are completed by the aphorism written for each card by Emanuele Coccia, inspired by emblem literature and latind Palindrome.
---
︎October 2020
---
Exhibition of Piscina Mirabilis at Bacoli, Naples - Selected as Innovative Proposal for Reuse Italy Italian Ruin
Team: Aurora Destro, Cristina Morbi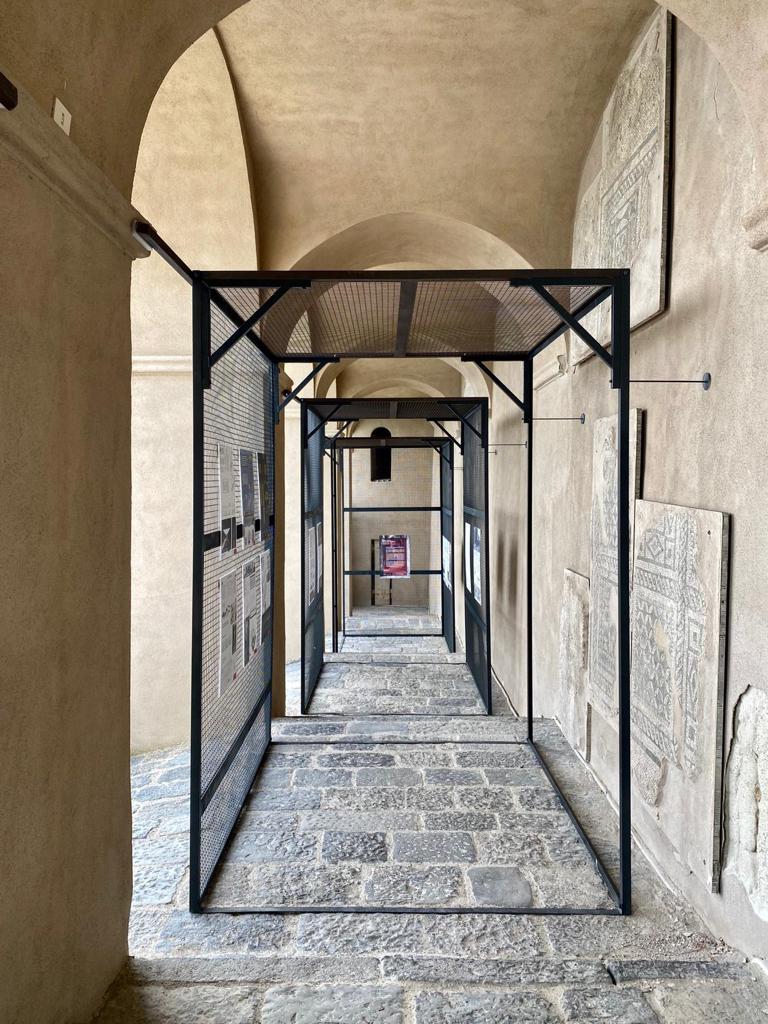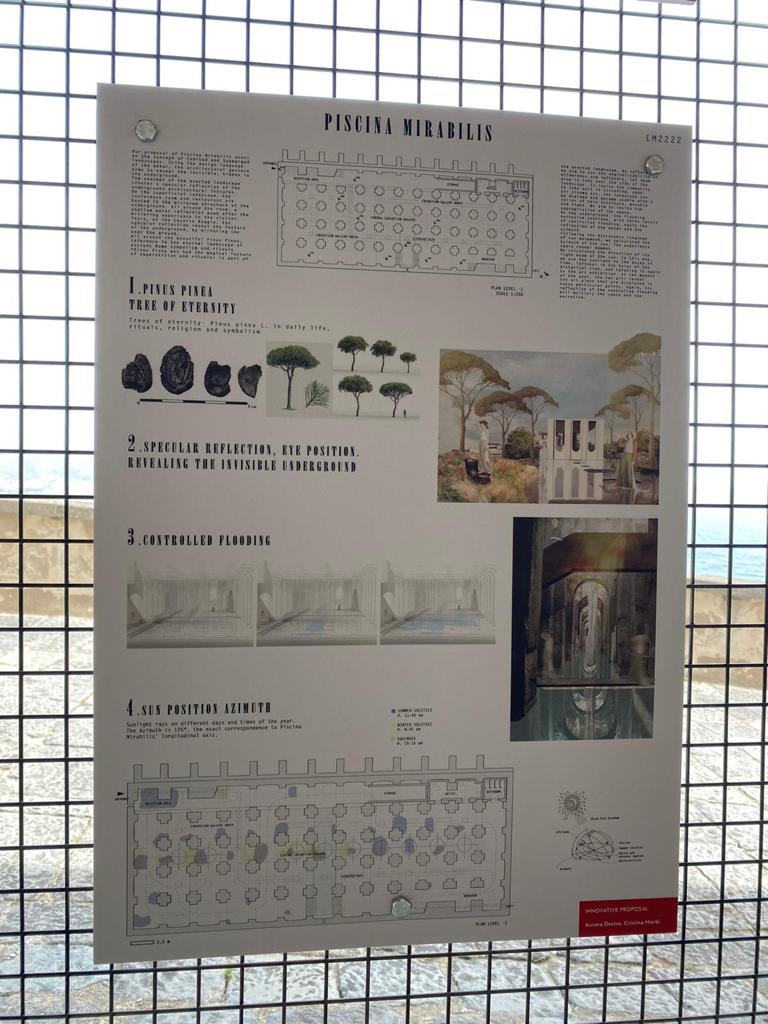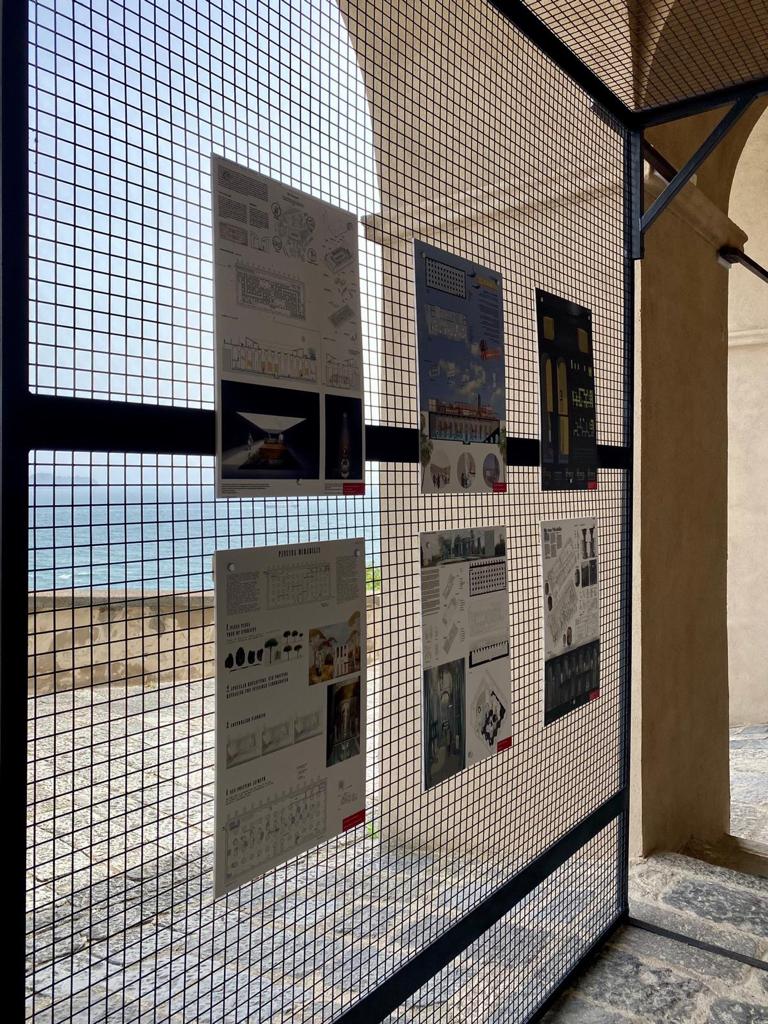 ---
Piscine Mirabilis - Bacoli
Competition ReuseItaly: Reuse the Roman Ruin
Result: SPECIAL SELECTION FOR INNOVATIVE PROPOSALS
Team: Aurora Destro, Cristina Morbi
Brief: The second edition of the cultural project

Reuse Italy

promotes an international architecture competition on the reuse of Piscina Mirabilis, a Roman reservoir located in the countryside of Naples. The contest is powered by a partnership with ArchDaily, KooZA/rch, 120g, EX32, and with the official support of the Parco Archeologico dei Campi Flegrei, the Minicipality of Bacoli (Naples) and the FAI.
Juror: Fala Atelier (Filipe Magalhães, Ana Luisa Soares & Ahmed Belkhodja), DNA Architecture (Xu Tiantian), KooZA/rc (Federica Sofia Zambeletti), Open- fabric (Francesco Garofalo), Fernando Guerra, Enorme Studio (Carmelo Rodríguez & Rocío Pina), Peter Guthrie, SET Architects (Lorenzo Catena, Onorato di Manno & Andrea Tanci), ArchDaily (Diego Hernandez).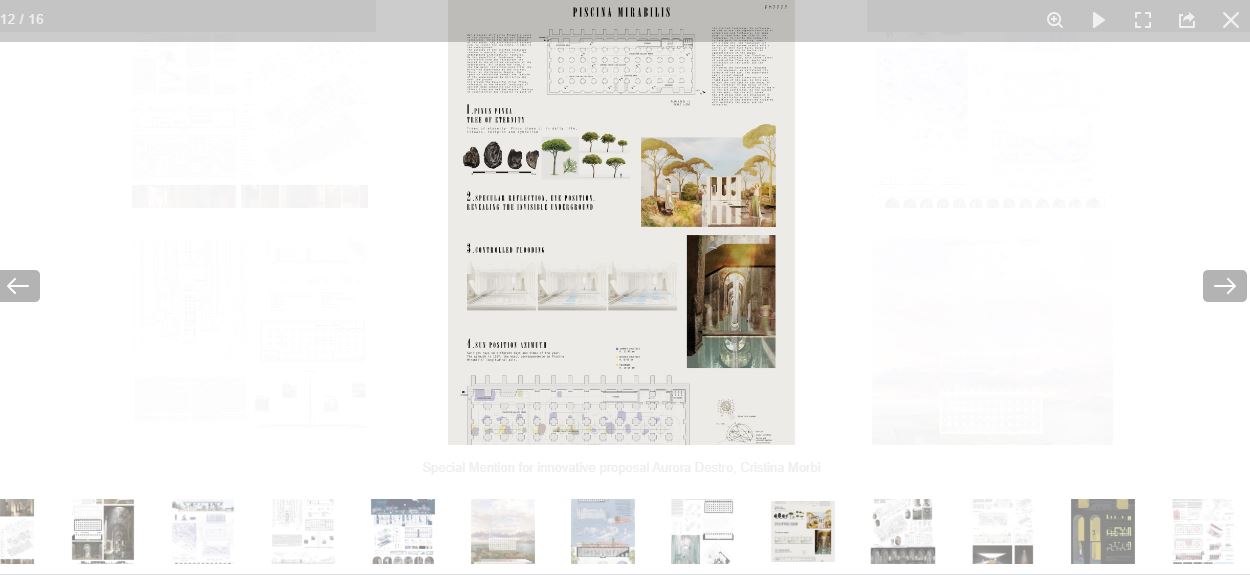 ---
︎June 2020
---
Kristina Chan Wondeful Prints with DETHUN - Cadavre Exquis
Limited Edition presented to Royal Accademy London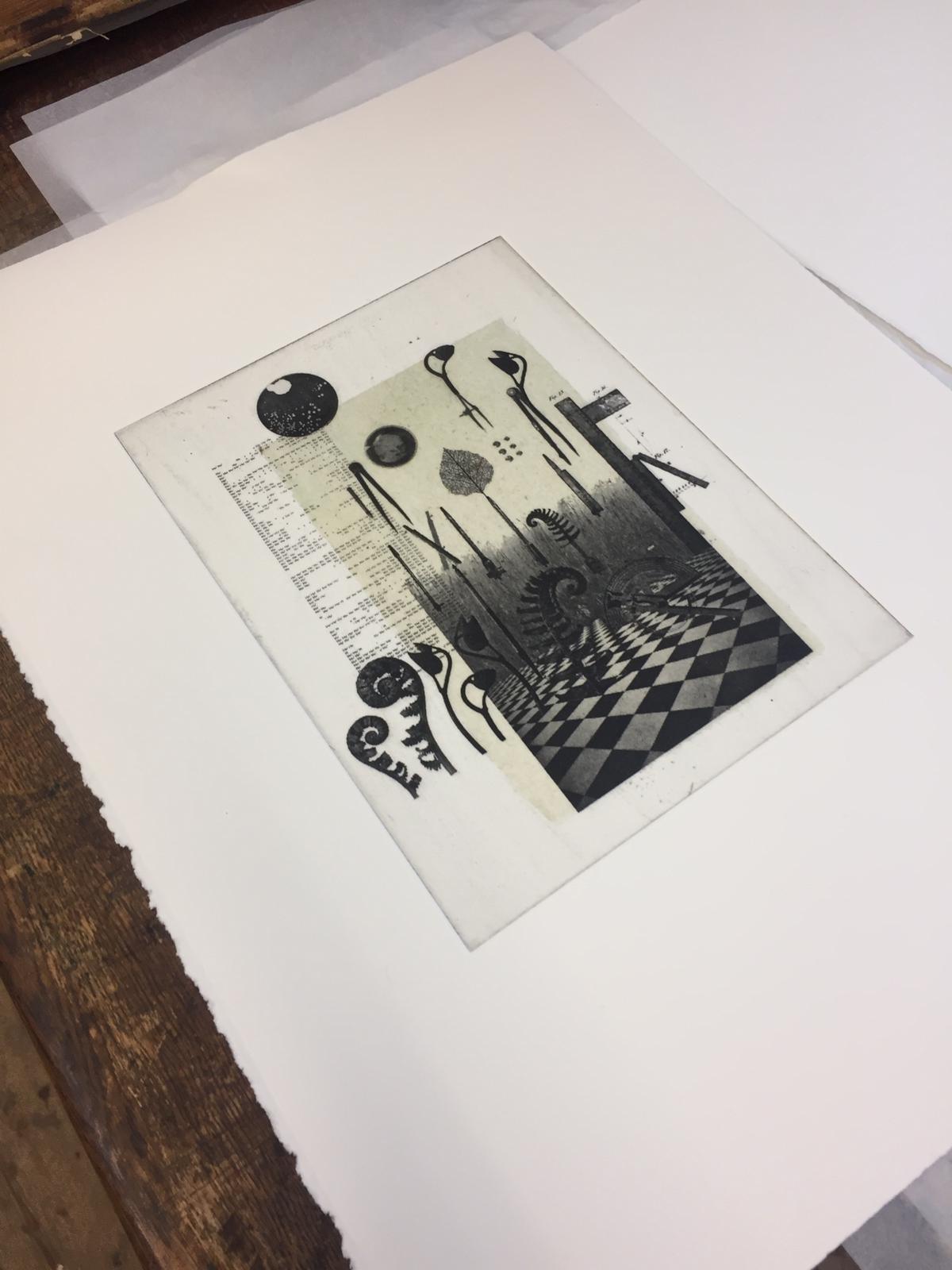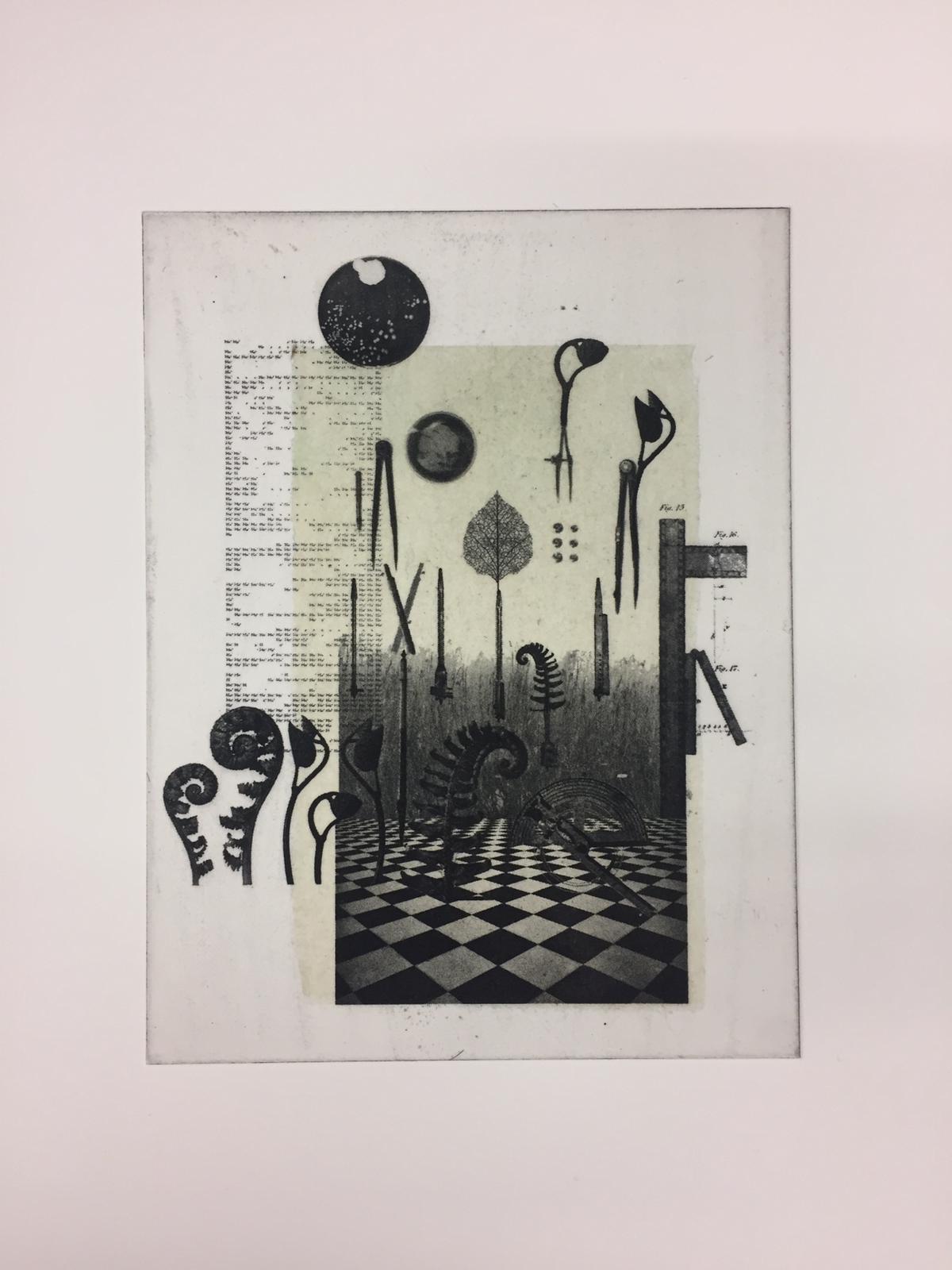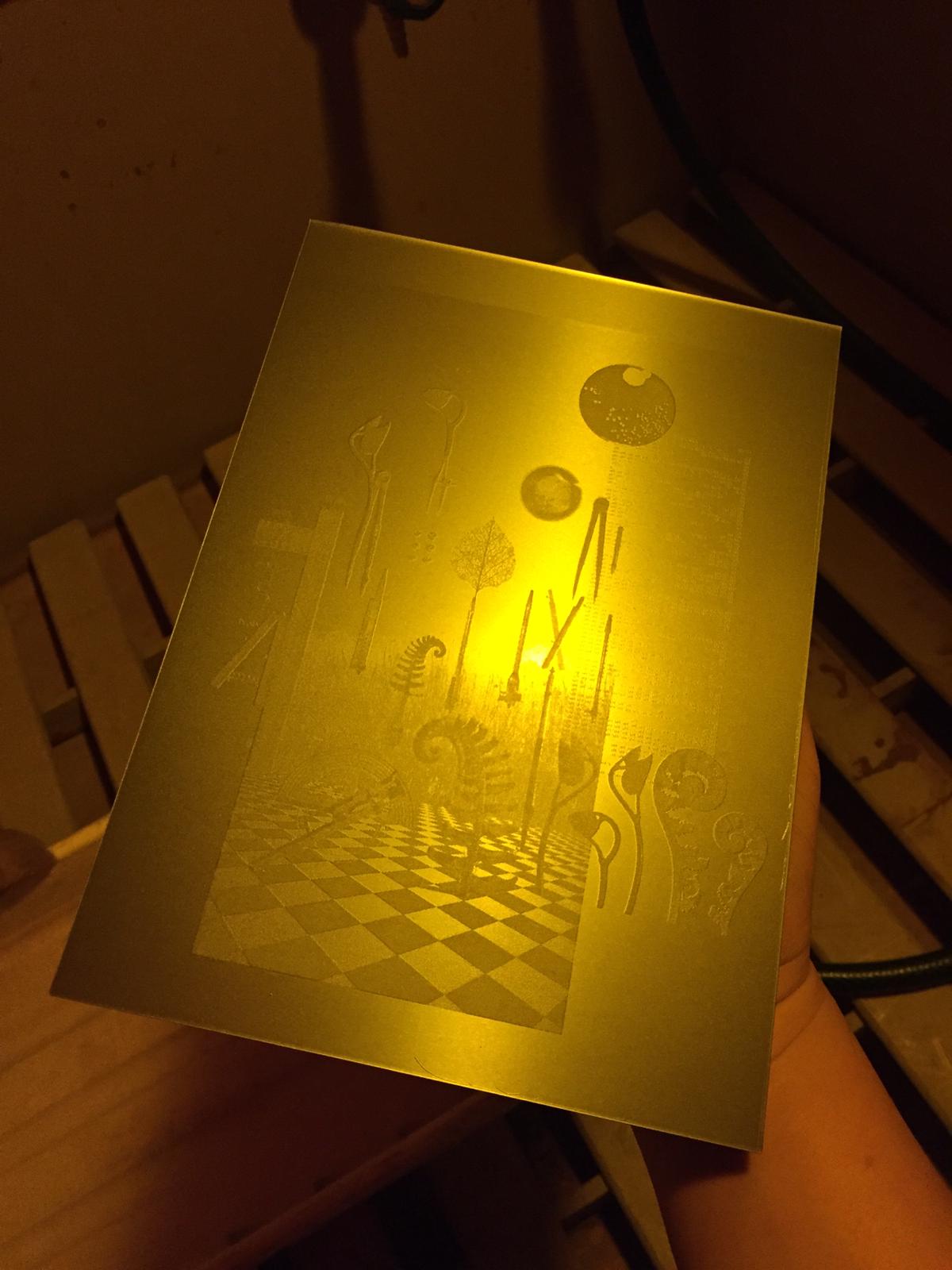 ---
︎January 2020

---




Maetherea Invited Designer and Artists to its launch event, CADAVRE EXQUIS, with Patricia Stadler at the BargeHouse in London.

In 1925, on a winter night in Paris, the Cadavre Exquis was born from the surrealist imagination of Andre Breton, Marcel du Champ, and Yves Tanguy.The term Exquisite Corpse refers to a collective assembly of images and words. It is an exercise in appropriation and applied creativity. It doesn't tell the story of a single frame, but stratification of narratives, each unique and recognizable, overlapped in time.5 Tables. 5 Talks. 25 Designers.We will re-live the Dadaist parlor experiment collectively generating unpredictable designs. The process of appropriation is the mechanism. Letting go is the key.In this our inaugural event. over the course of the evening, 5 invited artists, designers and architects will speak. This is a symposium of Natural Technology and Digital Biodynamics. We are interested in seeing output from these overlapped discussions. How we shape nature in a non-real world? How do we interlock biological features and digital landscapes?

Cristina Morbi Presented the Concept of Surralist Parlour an Appropriation as process of Design. Design Art and Architecture Symposium.
Talk and Simultaneous Design. Kristina Chan – Lucid Dreams in Printed Landscapes. Gabriel Tanase – Ethereal to Pixels. Bruno Zamborlin – Hyperfurfaces. Diane Chappalley – Psychological Landscapes. Alicia Hidalgo – Ethereal Non-Natura.
... READ MORE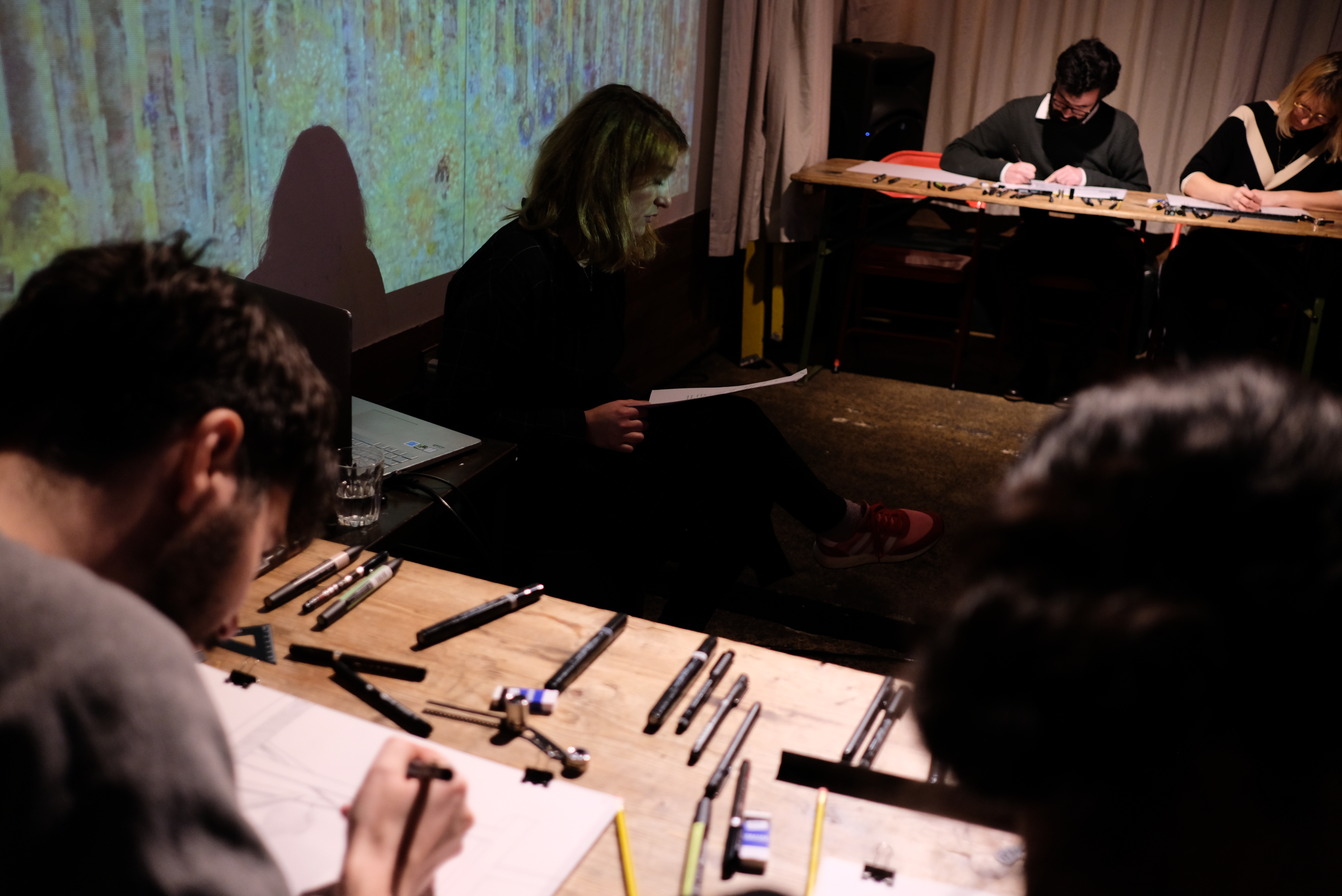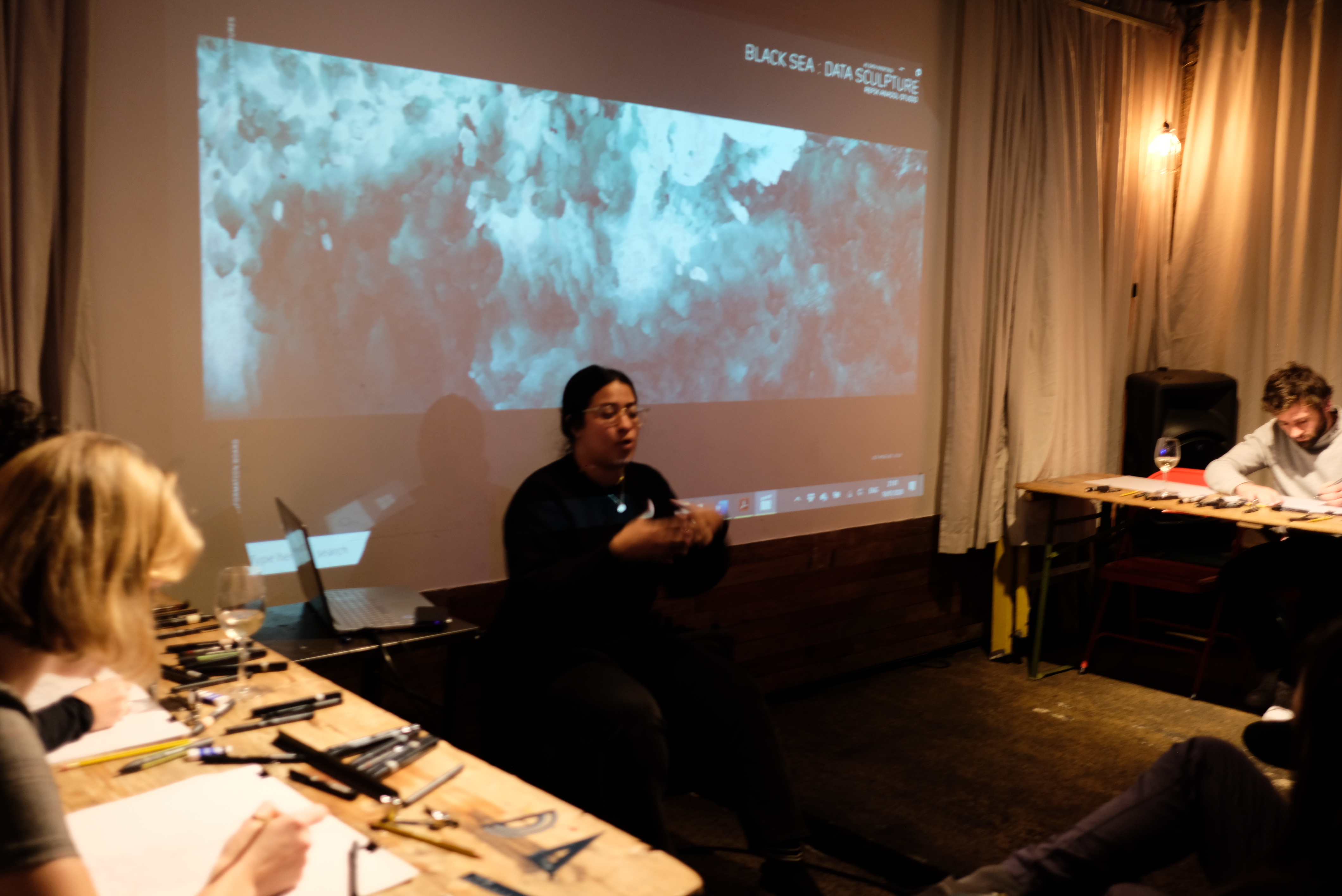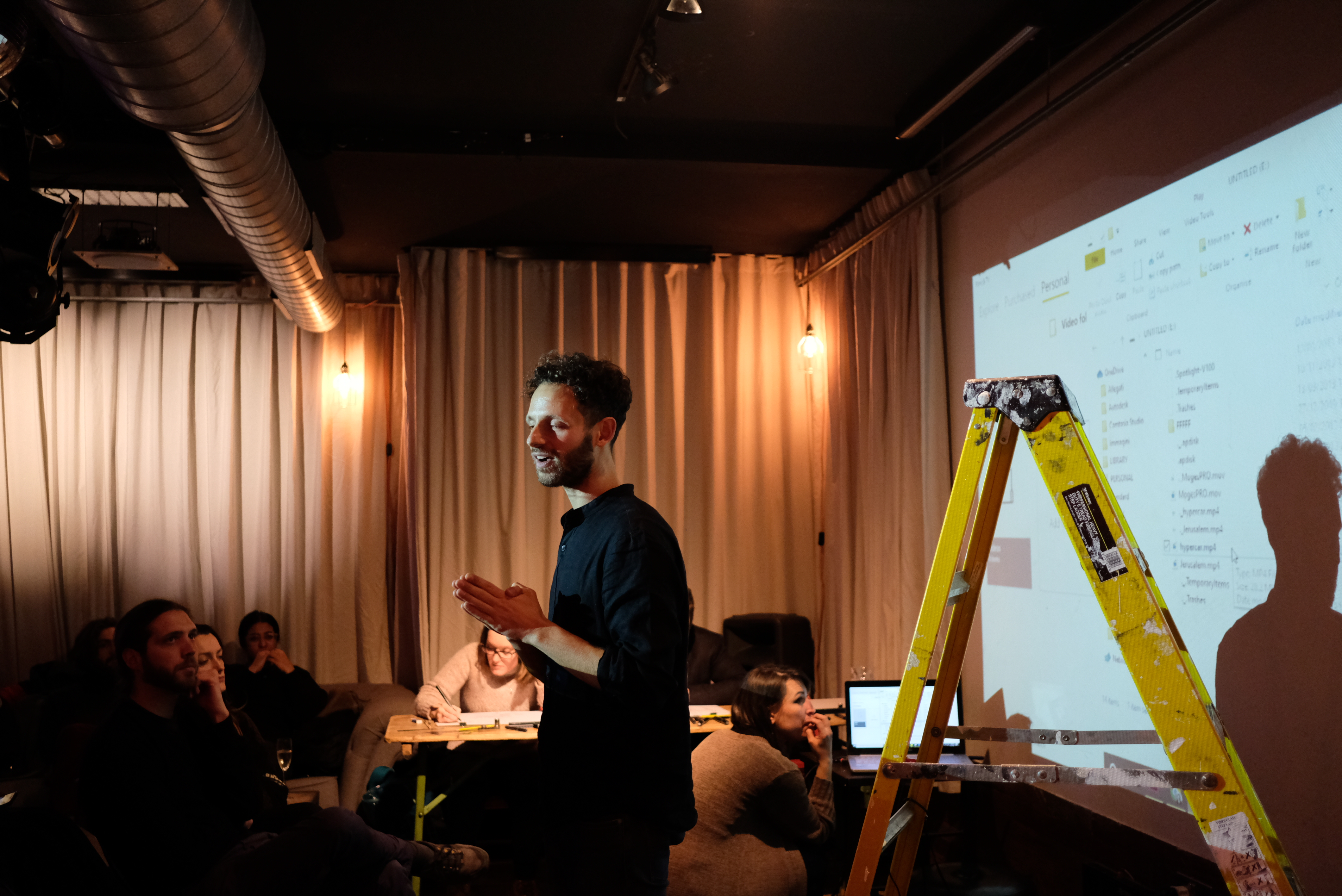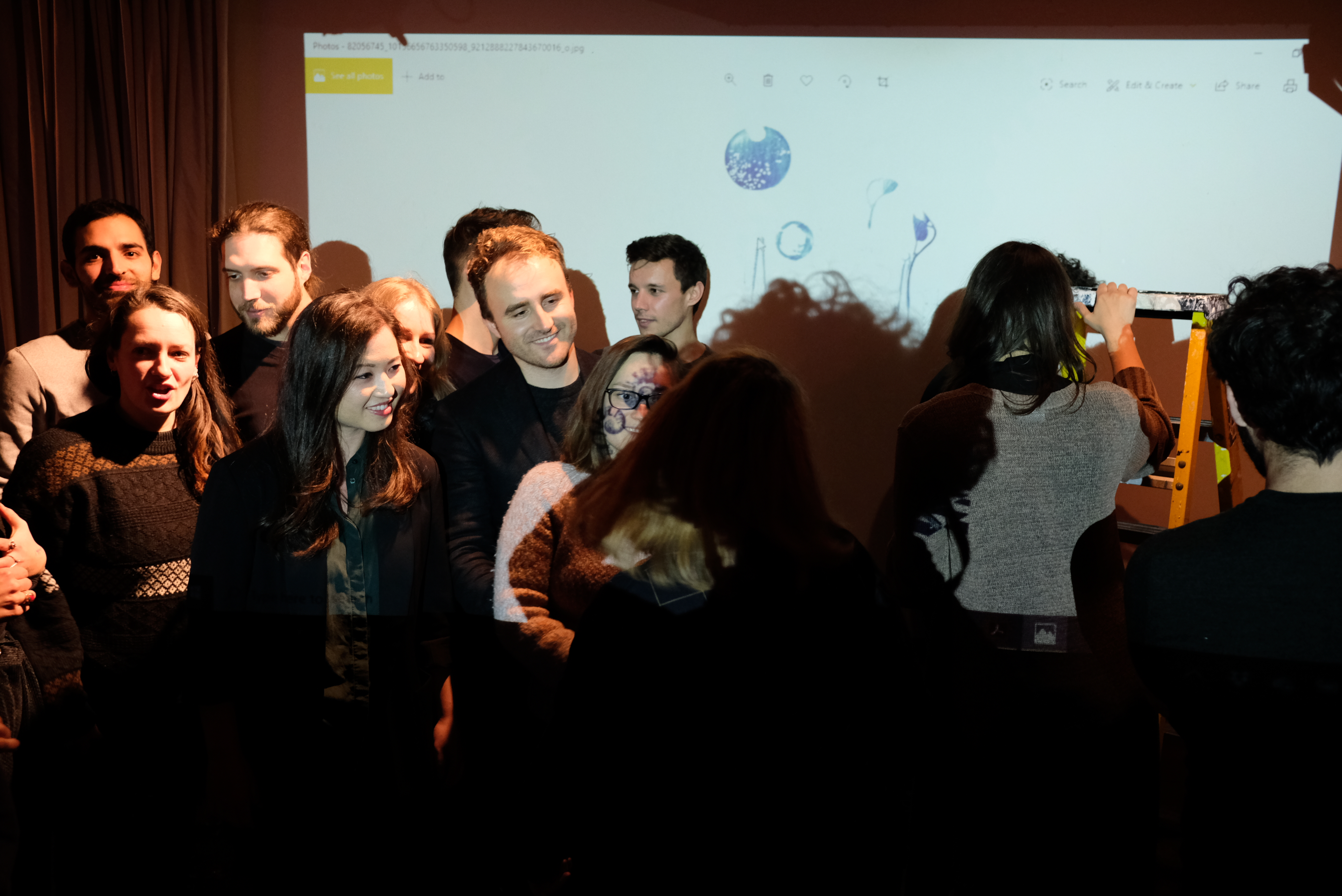 ---
︎March 2020
---
DETHUN Cristina Morbi Invited to Present Concept Generation of Performative Landscape to CGLA Landscape Architecture Team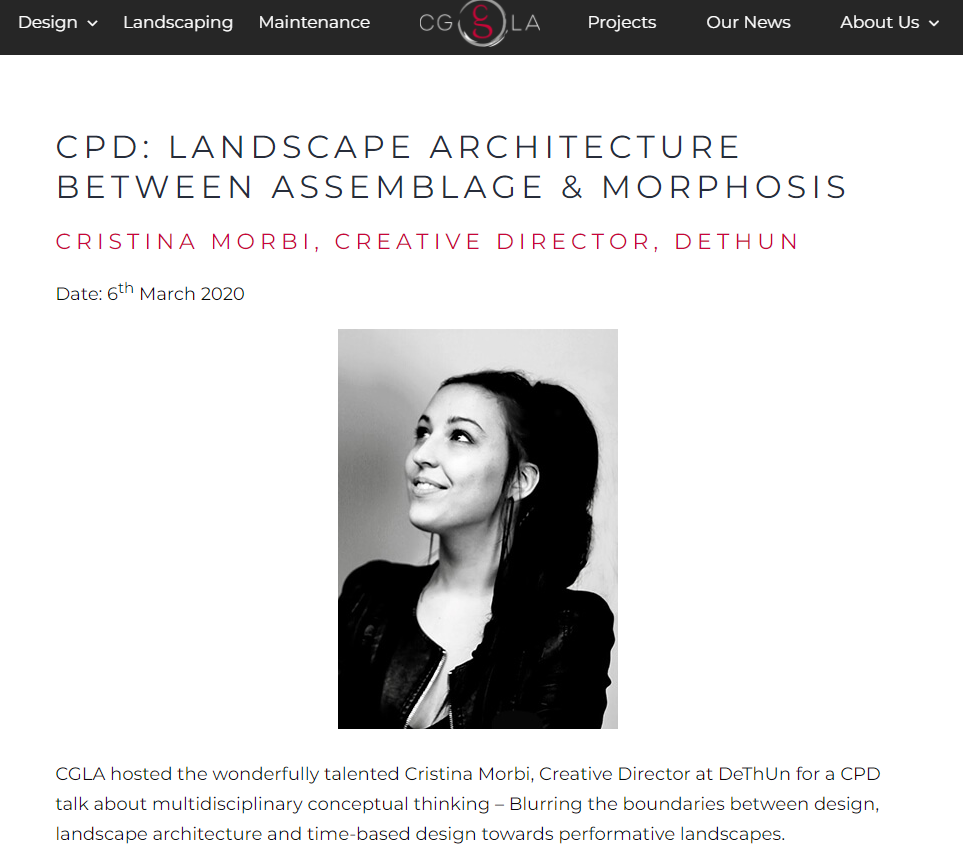 ---
Student projects from the Climate Performance design workshop by Markus Jatsch and Cristina Morbi at the Politecn

Broken Nature

exhibition at the Triennale di Milano
...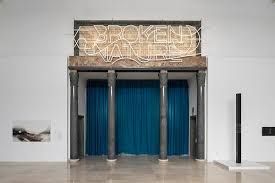 ---
︎January 2019

---






Students Work Presented to Milan President of Zona 9 - The visionary projects of the Students of 1st Year Master Degree in Interior and Spatial Design - Landscape Desin Course
Scalo Farini - Urban Temporary Tactics
Professor: Giovanna Piccinno, Cristina Morbi, Osvaldo Pogliani, Marco Barsottini
Assistants: Daniele Mazzingi, Alice Zingales
---
Climate Performance Workshop at Politecnico di Milano, Markus Jatsch and Cristina Morbi for the second year collaborated with Giovanna Piccinno for the Interdisciplinar Workshop, Landscape, Interior and Ephemeral Design, on the topic of Climate Performance, lateral thinking on climate change and urban design solutions.
Video Credit: Zhou Kang
Professori: Giovanna Piccinno (Interdisciplinary Workshop Coordinator), Markus Jatsch (Lead Visiting Professor Interdisciplinary Workshop), Cristina Morbi (Tutor Visiting Professor Interdisciplinary Workshop)
Assistent: Alice Zingales, Daniele Mazzinghi
Students Assistent: Kristina Miskute, Gaia Brambilla
Criticsi: Luca Guerrini, Giulia Gerosa

---
︎February 2017
---
Climate Performance Workshop at Politecnico di Milano, Markus Jatsch and Cristina Morbi invite Giotto, artist using sinaesthetic improvisation to translate students' work into Piano compositions.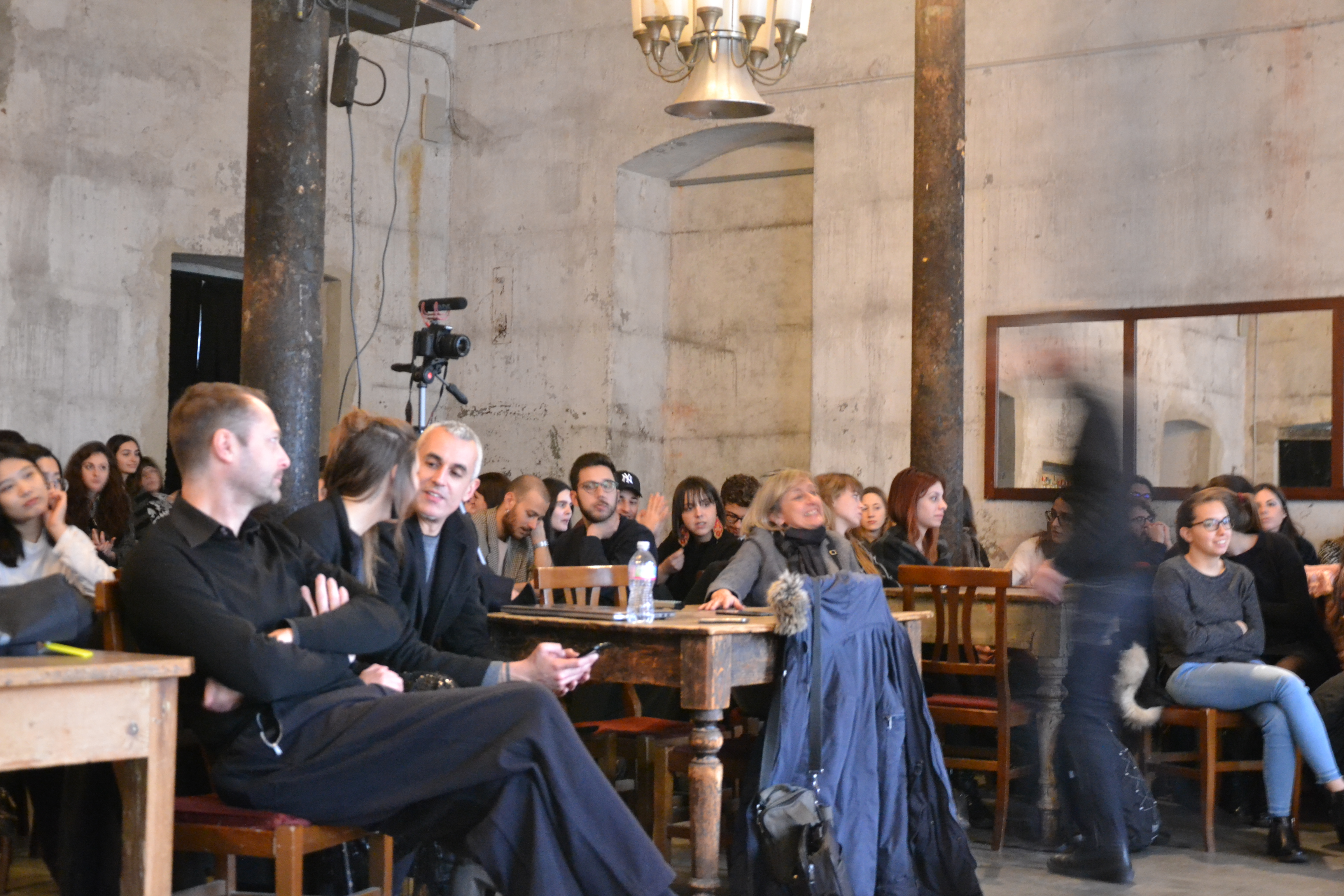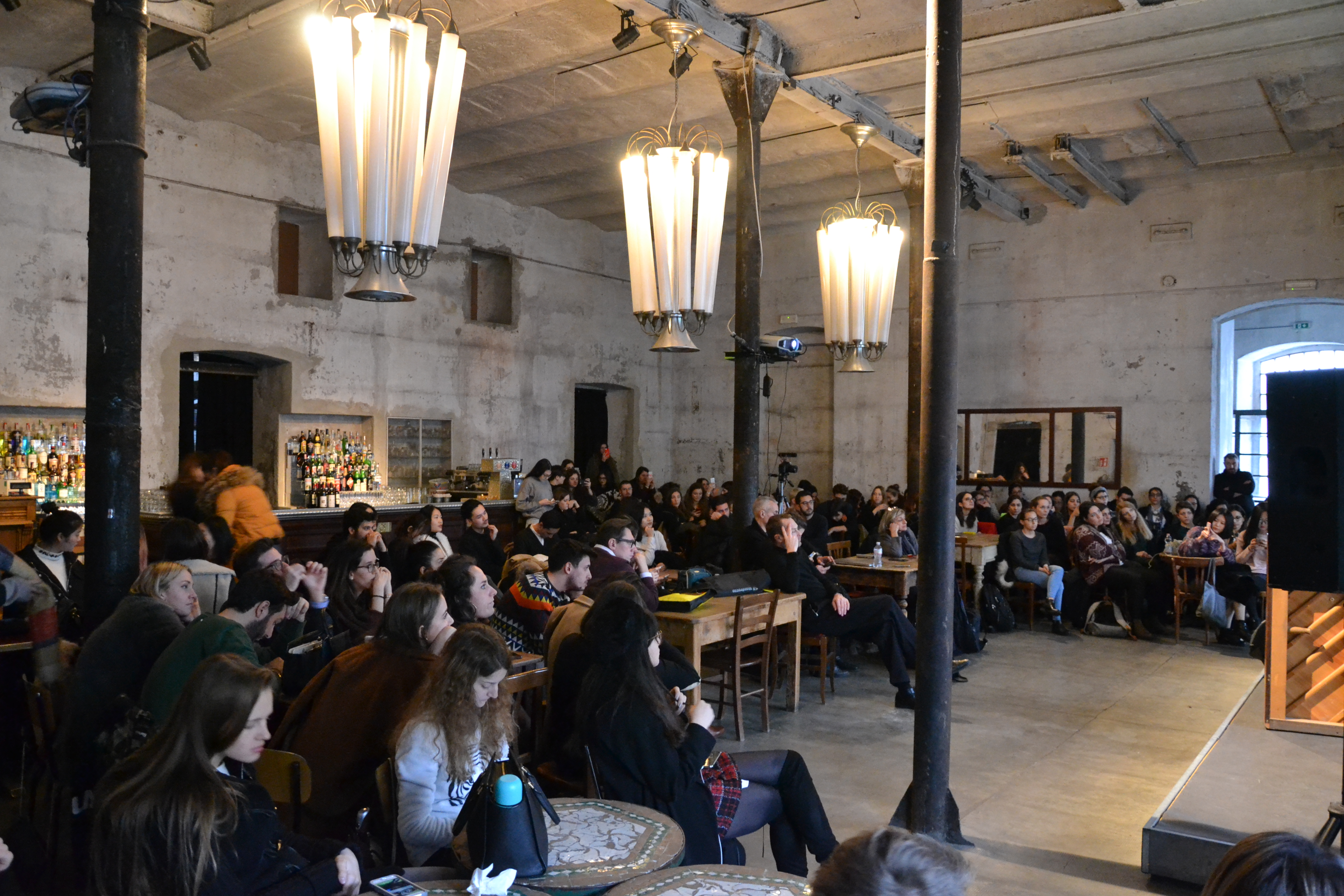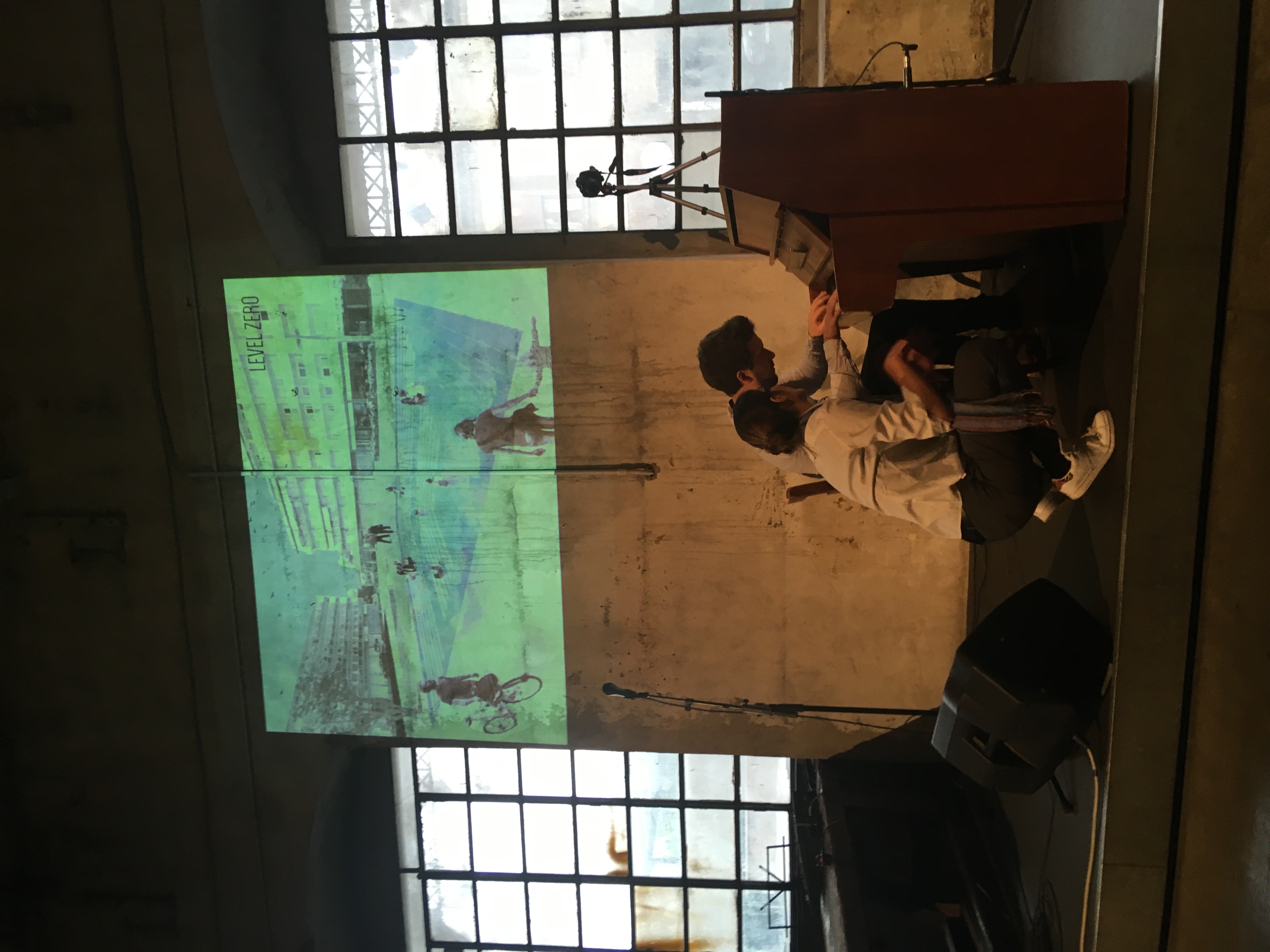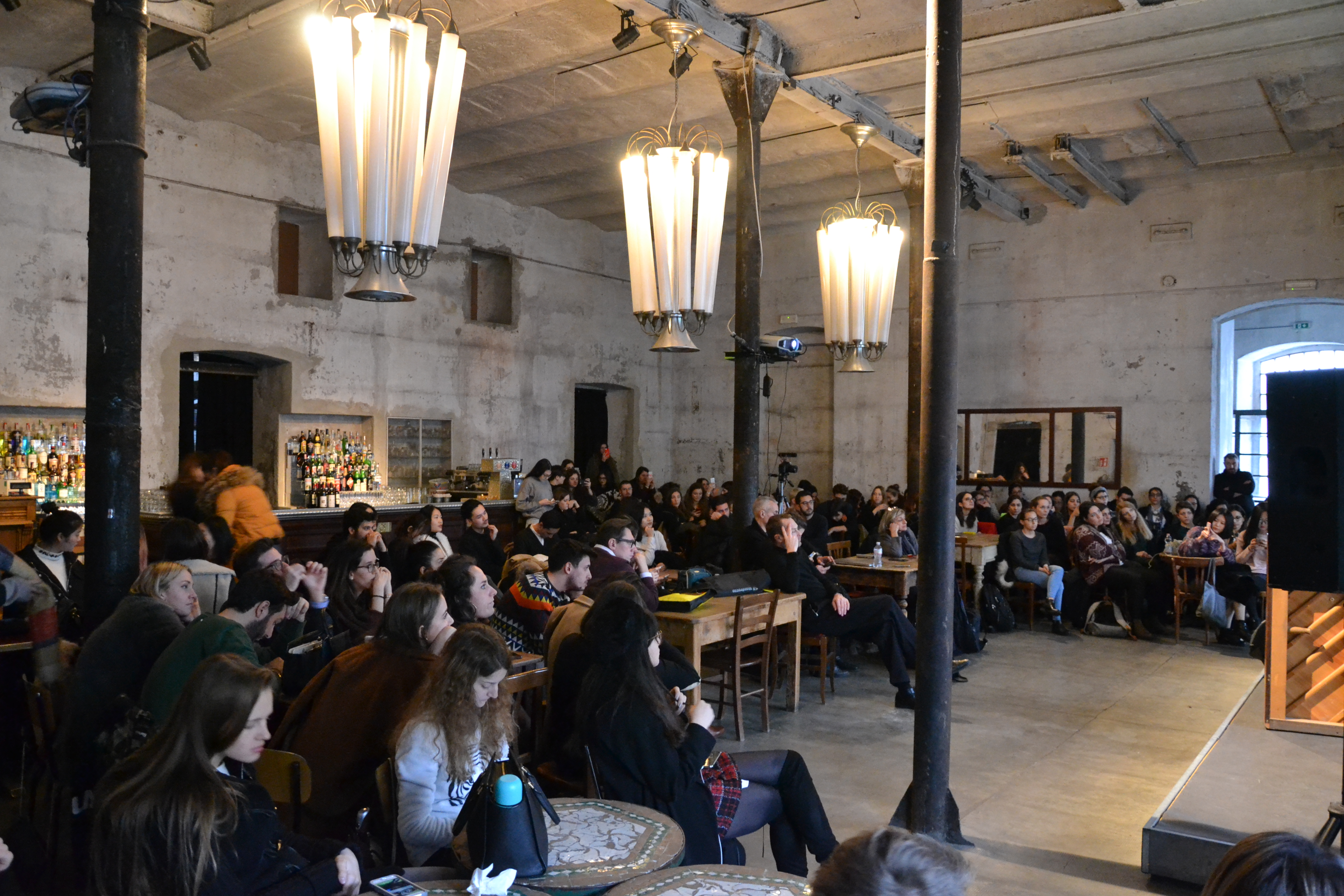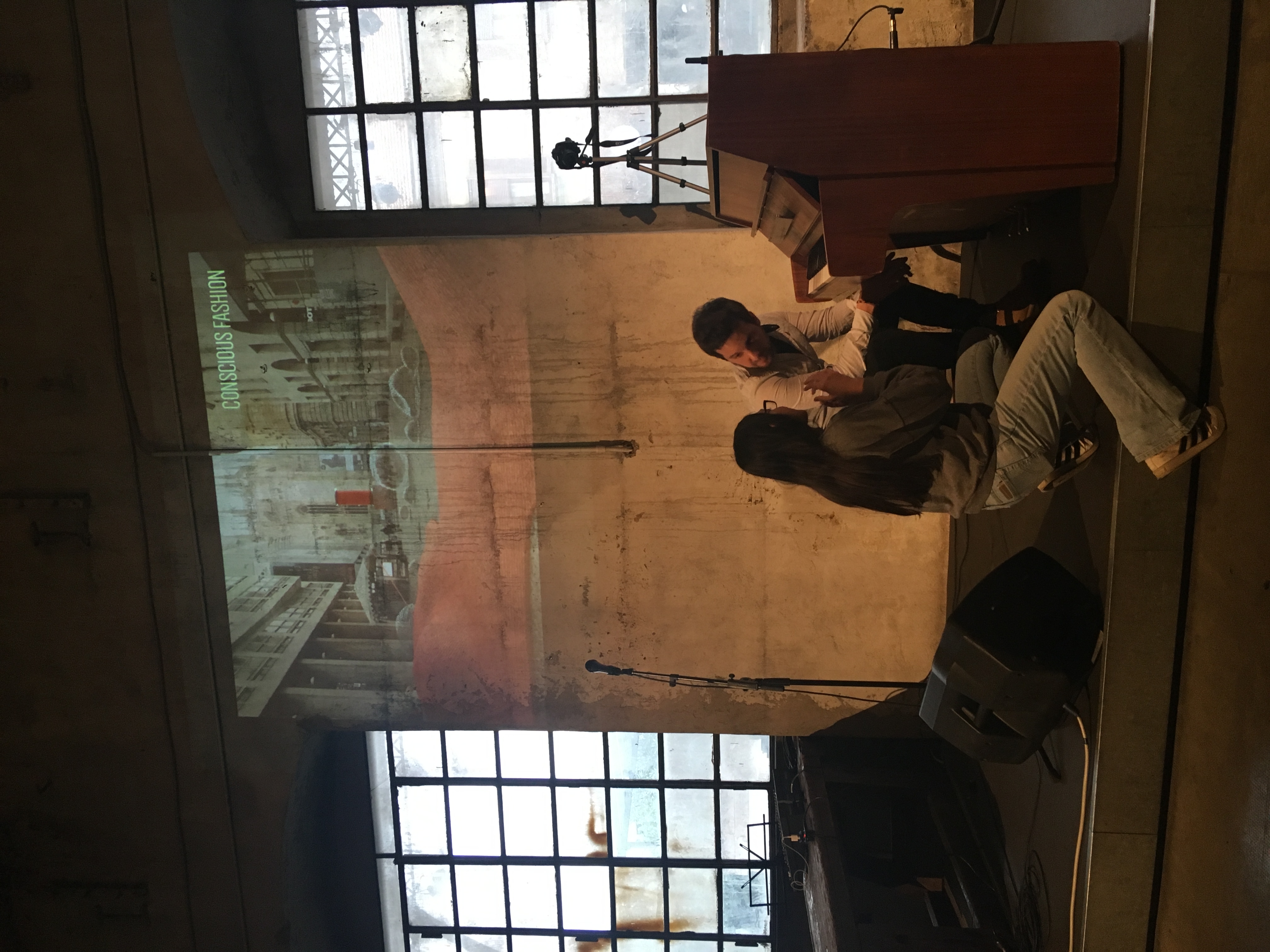 ---
DETHUN - DESIGN THE UNPREDICTABLE Presentation by Cristina Morbi at Milano design Week 2017:
T 7th - Talents from the 7th Design University in the World

Nell'ambito di Space&Interiors by MADE exp Il QS World University Rankings by Subject 2017 attribuisce al Politecnico di Milano il 7° posto al mondo nell'area Art & Design. Un evento, nella settimana del design milanese, per celebrare il traguardo raggiunto attraverso il racconto dei docenti e dei migliori laureati del Polimi Design System.
POLI.DESIGN
---
︎March 2013
---
Pubblication on Domus
Exhibition Michele De Lucchi Studio